Trained Teachers are key actors in maintaining and improving the quality of education and training systems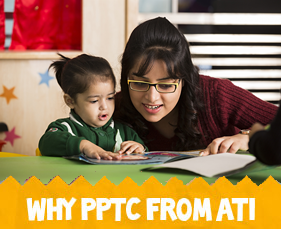 Asian College of Teachers is renowned for its various teacher training courses all over the world. ACT has been the pioneer of TEFL and TESOL courses with an additional training for teachers for teaching young learners. The demand for English teachers for young learners is extremely high in all parts of the world. Teachers who teach young learners in English language are hired in English speaking as well as non-English speaking countries. Diploma in Pre and Primary Teachers Training Course is a signature program for teachers eager to teach in preschools or primary schools.
The candidates are awarded the certification upon successful completion of the course and this certification is recognized and accredited worldwide. Aspirants planning to expand their horizons by exploring job opportunities abroad would find ACT's teacher training course especially helpful
ACT's name precedes itself. The Diploma in Pre and Primary Teachers Training Course is extremely popular. So far, ACT has been successful in producing more than 2000 skilled and trained teachers, who are placed with reputed institutions in different corners of the world. ACT also provides 100% job assistance to all candidates who have completed the courses and even guarantees a placement to all eligible teachers.

ACT works closely with various institutes all over the world and is accredited by them. In addition to this, ACT also works very closely with many placement agencies. ACT provides in-class courses in many countries including USA, Thailand, South Korea, Turkey, Morocco, Italy, France, Indonesia and Nepal.
ACT's Diploma in Pre and Primary Teachers Training Course puts primary focus on teaching English as a second language and also trains aspirants and experienced teachers with all the know-how, skills and technique required for teaching at Pre-primary and primary levels. They are provided an insight into child psychology and the ways of planning customized curriculums suitable for young children. This course helps a teacher not only to teach English as a second language to young kids but also equip them with all the know-how and skills required for teaching all subjects to the young learners.
The course is offered in both Online and Distance learning mode, so the teachers can choose the mode they are comfortable with. Candidates who are comfortable with computers can do the course Online. The candidates will be given books, CDs and DVDs if they want to do the course in Distance Learning Mode.